Commodore "Pledges" For 64
Mikey Commodore hasn't been a Wing for more than two weeks, yet there's already an awesome contest/charity donation rally going on to get the red afro to wear #64 this year. I'm not sure who started it (either Puck Daddy or Malik), but either way it's awesome--curly fries awesome.
Greg Wyshynski at Yahoo has promised to donate $64 dollars to Commodore's charity of his choice if Mike wears #64 with the Wings. In addition, he's asked his readers to match his donation and so far, he's got some serious pledges.
After less than 24 hours, we have 54 readers willing to ante up if Commodore wears No. 64 with the Wings. That's $3,456 currently committed to the charity of Mike's choice (assuming everyone follows through with the pledge and that charity of his choice is OK with those donating).
Again, if you're interested, drop us a line at This email address is being protected from spambots. You need JavaScript enabled to view it. . We'll keep the emails on file, hit you back when he makes a decision.
I wish I had the cash to do so right now (one more year of school, one more year…) but if you're interested, check it out. So far, @commie22 had this to say about it all:
Commodore emailed us on Thursday to let us know a few things: His Twitter account was "blowing up" because of the campaign; he needs to talk to the Wings about the number, seeing as how he's only spoken to Mike Babcock and Ken Holland so far and we doubt pop culture references to obsolete computers came up; and that he admitted "now there is pressure" on him to follow through.
I love it.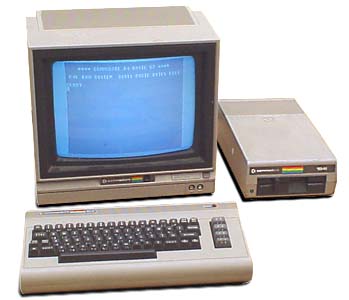 I read this and I'm gonna sound like such a girl, but I didn't get it at first. I didn't understand what the big deal was about the Commodore 64 thing. I read the article to my fiance and he thought it was hilarious. He then had to explain what it all was...I understand now, to a certain extent. I have to agree that it would be funny to see that on a jersey...but maybe because I'm not a computer geek, I don't get the "awesomeness" of it all...
@brandik1313 no need to be a geek, just had to have been a kid in 1982...
Well, I was born in '82, so that explains my lack of knowledge!
I had a C64 when I was a kid... Had over 200 games, I fucking loved that thing...
not sure that i'd spend $150 for a jersey, but i'd definitely buy the t-shirt version.