Alex Burrows hates you and your family.
Seriously.  (NHL Fanhouse, via KK)
"We don't mind facing anyone," he said, "but as far as Detroit, the only thing I dislike is having to fly there and having to stay there, to have to spend a couple of days in that city."
It's funny Burrows, because I can't stand your crying, cheapshotting ways, but you don't see me bitching about it for no reason.  Though that reminds me of something else that bugs me about you Burrows, it's your damn ugly ass mug.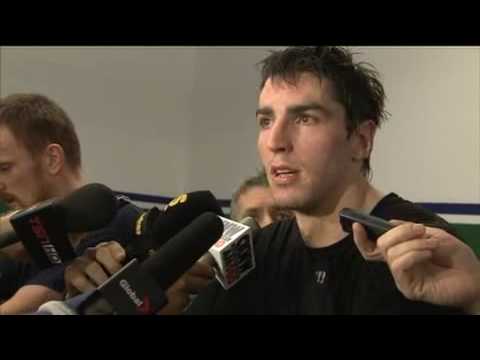 By the way, anyone completely not understand what the hell Sammy said in that interview?  Was that an insult?  Compliment?  A comment about the meat to bun ratio in Burger King's double cheeseburger as compared to McDonald's?  I have no idea...but please don't ever change Sammy (or learn to read, because it's really more fun for the rest of us how you are).