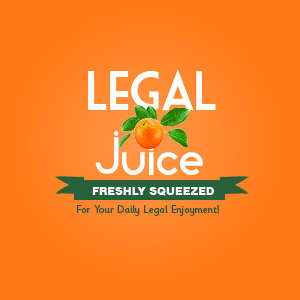 Another interesting game last night (and way different than the 9-1 smackdown of the BJ's that I witnessed.) I saw a lot of things in this game, but the one I think stands out to me is that this is the exact type of game the Wings would have lost a month ago 4-1. This time, they took the two points from the Canucks due to a combination of reasons.
Anyways, I did make a list of a few comments I wanted to make. A little later than the average recap I know, but here goes.
Rafalski really seems to struggle on pinches. The perfect human makes up for it most of the time, but I don't remember him being so poor defensively. Some pretty bad turnovers too...fix it Brian.


I'll admit, somehow, someway, Sammy does something so rediculous, it is impressive. He somehow is still taking penalties for the Wings, ever without playing for them. I think he's a lot smarter than we think...maybe an Einstein in body that makes him look like a wild eyed goofy.

Nah..

During a lot of the first and second, the Wings were extremely sloppy, a few times I saw all three forwards down low, nobody was coving the points at all and the effort wasn't really there. This is exactly the opposite of Wednesday.


I've always been on the Bertuzzi bandwagon, but he's really f'ed up in the head right now. The skill is 100% there, but when it comes to thinking...nope. He is deking when he should should and shooting when he should pass. One sweet goal though, and I bet it all comes together.


Howard played great. I think the entire blogosphere has mentioned that. It has been a long long time since the Wings have had a goaltender steal one. He's gotta narrow his b-fly on some shots, but other than that, he looked great.


Cleary seems to be cherry picking a bit. WTF mate.


Leino is fast as shit in the attacking zone, slower than Homer trying to say a tongue twister in the neutral zone. And I don't know, but I can't remember him once all year in the defensive zone. Is this a good or bad thing?


Brad May is the next Gretzky, without all the goals and assists. He had some great shifts in the second and third.


I love that Gretzky is a word in spellchecker.


Jesus, I not only think that Larry Murphy and Mickey were drunk during this one, I'm pretty sure Ken Daniels did Shrooms after the first. It had the be one of the weirdest things I've heard on television This little exchange happened at 7:22 of the second period:

Larry Murphy: "It'd be like putting the Little Caesers guy on the Wings jerseys."
Ken Daniels: "HA! HA! HA! HA! HA!" (The kind of slow laugh at first you think he's making fun of him, then you realize that its real and you probably should call his neighbors and alert them they have a child predator residing nearby.)
Mickey: "Pizza Pizza." (Said like a down-syndrome pirate).


"Datsyuk makes me giggle like a retard chasing after bubbles."- Gold granted to us from JJ from Kansas


I want to know what it's like to be shit talked by Pavel Datsyuk in his Datsyukian speak. Someone give me an example of what it would sound like in the comments.


Howard had a hell of a glove save in the third. It was cocky and I like it.


Z to Bobby Lou after his goal: - "Waterbottle bitch!"


Kronner is really becoming a great player. Two years ago he was Stuart's equal, now he's easily the number two defenseman on the team.


Miller was totally alright in a, strange, Klopecky kinda way. Whatever, good for him.

[youtube=http://www.youtube.com/watch?v=UqfLUz9jKKE&hl=en_US&fs=1&]